Welcome to Tallahassee Pediatric Dentistry
Why a pediatric dentist?
Pediatric dentists are the pediatricians of dentistry. Dr. Shawn received two additional years of training and education to learn the specific needs and concerns of a growing child. She is also board certified by the American Board of Pediatric Dentistry, a respected qualifying status earned by fewer than three percent of all dentists. Like how your child sees a pediatrician, Dr. Shawn has more experience working with children than a general dentist. Especially the very young, nervous ones as well as patients with special health care needs.
Our Mission
Our mission is to help your child have a healthy, confident smile for life. This starts with the first tooth. The American Academy of Pediatric Dentistry recommends that a child sees a pediatric dentist when the first tooth appears or no later than their first birthday. In our office we say, "before you turn 2, we want to see you!
Our triplets had a great experience here!
They left all smiles and determined to never eat candy again (we'll see how long that lasts!). Everyone was friendly and the kids were made to feel comfortable about everything being done.
Dr. Shawn Hanway is Tallahassee's only female, board-certified pediatric dentist. She opened her practice, Tallahassee Pediatric Dentistry in 2016 to provide dental health care for children of all ages. She decided pediatric dentistry was her specialty after a mission trip to Guatemala in dental school. She enjoys the challenges of children who come into the office nervous or scared but then leave with a smile on their face.
Her goal is to protect their experience of visiting the dentist, which is why she works closely with an in-office pediatric anesthesiologist for providing safe dental treatment to her very young and special needs patients.
Bachelor of Science in Biology, Florida State University
Doctorate of Dental Medicine, University of Florida
Certificate in Pediatric Dentistry, University of Florida
Diplomat of American Board of Pediatric Dentistry
AAPD Graduate Student Research Award May 2016
Received Award For Excellence in Research April 2016
Clara Turner Craniofacial Anomalies Award March 2016
Recipient of Bertram V. Dannheiser Jr. DDS Scholarship Award 2011
Did You Know?
Dr. Shawn's favorite part of her training would include being a part of UF Shand's Craniofacial team and learning how to treat babies born with cleft lip/palate by providing taping and NAM fabrication to newborns. She also enjoys working closely with lactation specialists and speech pathologists in our area to provide tongue/lip tie releases with in-office laser. She was raised in Tallahassee and is delighted to have the opportunity to serve the needs of children in her hometown.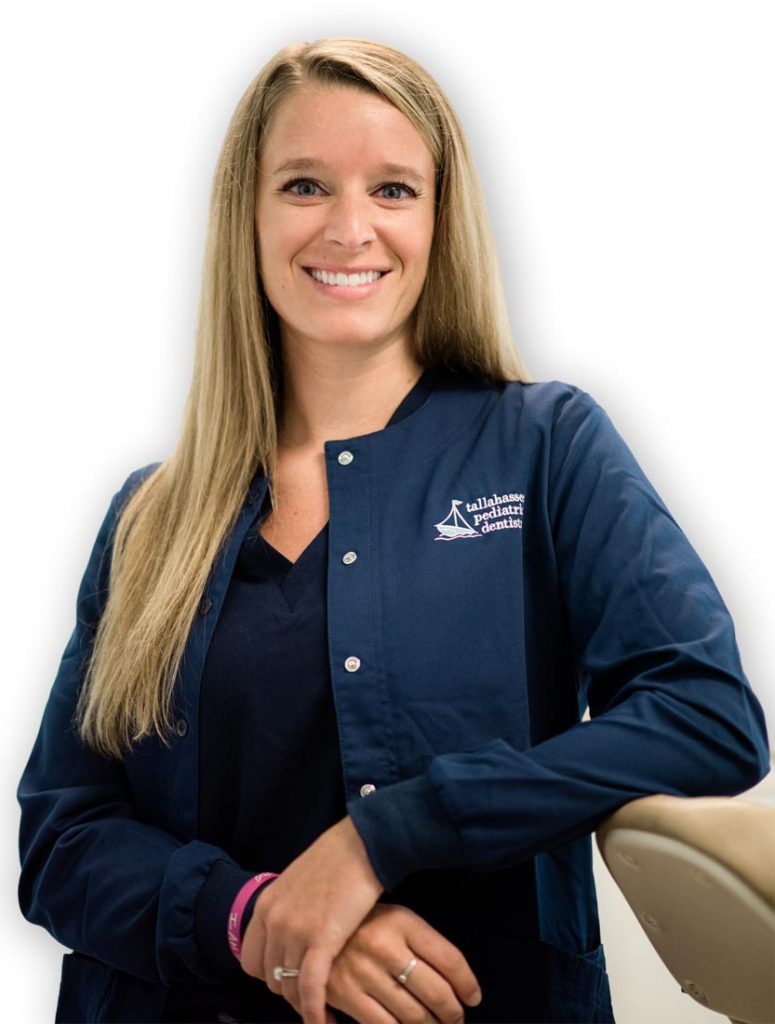 Dr. Christin Carter Mobley
Dr. Carter is originally from North Carolina, where she graduated with a BS in Biology from North Carolina State University before attending East Carolina University's School of Dental Medicine. After graduating in 2015, Dr. Carter has spent her dental career focusing on the pediatric population. She worked 2 years in a pediatric clinic in Columbia, SC and then 1 year in another pediatric dental office in Dayton, Ohio. In Ohio, she completed in-office general anesthesia cases for children who were nervous or apprehensive and unable to tolerate treatment in the chair.

She also participates in a mission trip every year in the Dominican Republic where she provides dental services to families in underserved communities. These combined experiences helped grow her skill set to treat children and find her passion in working with kids.

She recently moved to Tallahassee with her husband Kyle, along with their two dogs (Alaska and Cooper), their cat (Mowgli), and her horse (Wally). Dr Carter enjoys hiking, showing horses, and running in her time away from the office.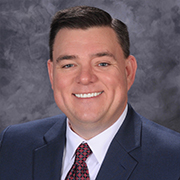 Dr. Robert Watson
Pediatric Anesthesiologist
Dr. Robert Watson received his medical degree from the University of Alabama School of Medicine in Birmingham, Alabama. After completion of an internship at Carraway Methodist Medical Center, Dr. Watson completed his anesthesiology residency training at the University of Alabama at Birmingham. He received his pediatric anesthesiology training at the Children's Hospital of Alabama.
Upon completion of his training, Dr. Watson returned to his hometown of Mobile, Alabama, to provide anesthesia care at the University of South Alabama Children's and Women's Hospital as well as at USA Health University Hospital. He received board certification in the specialty of Anesthesiology in 2007 and achieved board certification in the subspecialty of Pediatric Anesthesiology when certification first became available in 2013.
After over twelve years of providing inpatient and outpatient anesthesia care at the University of South Alabama, Dr. Watson has now focused his practice on the care of children undergoing office-based dental procedures. Dr. Watson is committed to providing high-quality, safe sedation services to children in need of dental treatment in the offices of pediatric dentists.